US family waives custody of adopted Russian orphans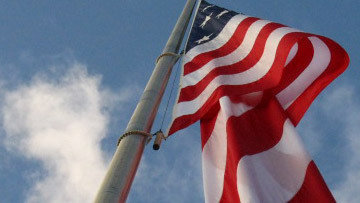 11:49 22/05/2013
WASHINGTON, May 22 (RAPSI) - A US court has granted the request of a US family seeking to terminate their custody of three adopted Russian orphans, Texas Department of Family and Protective Services spokeswoman Shari Pulliam, told RIA Novosti.
Pulliam clarified that the adoptive parents did not lose custody, rather they waived custody on their own accord. The court granted the request after it was properly filed, she said.
Michael and Penny Deckert from Silsbee adopted three siblings, Alexei (17), Anastasia (16), and Svetlana (15) Klimov, from an orphanage in Russia's Perm region in January 2003.
On March 21, 2013, the US social services removed the girls from their Texas home and placed them together in a foster home pending an investigation into allegations of child abuse. Alexei Klimov reportedly ran away in 2012.
A representative of Family Home Studies, which focuses on adoption issues, told RIA Novosti that Anastasia and Svetlana Klimov had been temporarily placed with another US family and that plans for their future would be decided on later.
The representative added that the court decision is not connected to the criminal prosecution of the Deckerts.
In January 2013, Moscow banned Americans from adopting Russian children as part of legislation passed shortly after Washington adopted the Magnitsky Act, which introduced sanctions against Russian officials suspected of human rights abuses.
President Vladimir Putin's representative said the Magnitsky Act had triggered the adoption ban. But Russian officials also cite the deaths of at least 20 Russian adoptees in the United States during the past two decades as a driving factor in Moscow's push for the ban.