Drugs production has grown tenfold since ISAF was deployed to Afghanistan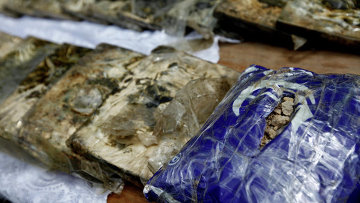 14:08 28/05/2013
MOSCOW, May 28 (RAPSI) - Drugs manufacturing volumes have grown more than tenfold in Afghanistan since the NATO-led International Security Assistance Force (ISAF) was established there, Russia's NATO envoy Alexander Grushko said on Tuesday.
"Over the period of the ISAF operation in Afghanistan, the flow of drugs from that country has grown exponentially - heroin and other substances," he said. "Over the last year alone, the crop area used for drugs production has been expanded by 10% to 30% according to various estimates. Enormous stocks of drugs have been created. The ISAF has failed to eliminate this threat."
The ISAF numbers around 100,000 troops. The bulk of the force will pull out in late 2014.