Police investigate illegal export of nearly $900 million - report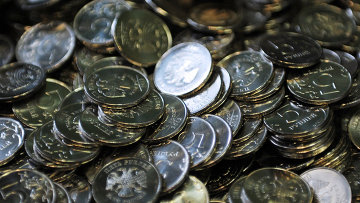 11:32 31/05/2013
MOSCOW, May 31 (RAPSI) - The Russian Regional Development Bank (RRDB), which is controlled by the country's largest oil producer Rosneft, is suspected of illegally exporting nearly $900 million, Vedomosti daily reports on Friday.
According to Vedomosti's story, an investigation was launched in late 2012 on the basis of the Criminal Code article on "the non-return of foreign-currency amounts", which stipulates a punishment of up to three years in prison. However, the probe has not been yet completed, with no one suspected, arrested or charged at this stage.
The money was exported through the use of fictitious import contracts, Vedomosti reports. A preliminary inspection has uncovered the existence of three such contracts, two of them worth $300 million and one worth $290 million.
Several Russian companies purchased Belarusian products under these schemes in 2011-2012. To pay for the imports, funds were transferred into these Russian companies' accounts by their partners and the money was then converted into foreign currency. However, the money was not then transferred to the Belarusian producers, but to other foreign companies holding bank accounts abroad.
A spokesperson for RDDB confirmed to Vedomosti that some of its clients were investigated in 2012. However, the bank has no knowledge of the progress or results of the probe.
RDDB was established in 1996 and is a top 100 Russian bank. It is 84.67% owned by Rosneft, while a 9.52% stake is held by Rosagronefteprodukt oil company.