Apple admits to receiving government requests for user information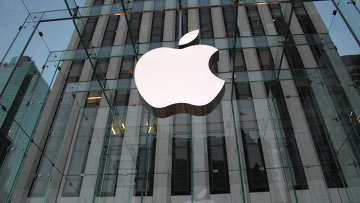 13:41 17/06/2013
MOSCOW, June 17 (RAPSI) - Apple reported that it has published its statistics regarding user data requests from the US secret services after similar moves by Microsoft and Facebook.
Apple made the statement amid a scandal that broke out in the United States recently after former CIA agent Edward Snowden told The Washington Post and Guardian that the NSA and the FBI tap directly into the servers of Google, Facebook, Microsoft and other Web companies through an Internet scouring program code-named PRISM.
The special services use the program to download audio and video files, as well as user photos and emails, the newspapers reported. The companies denied having provided any government agency with direct access to their servers.
Apple spokespersons said this was the first time they had heard of PRISM when the media asked them to comment on the allegations on June 6.
Furthermore, certain data types such as iMessage and FaceTime conversations, user whereabouts and Siri requests, are impossible to disclose for technical reasons, as the company does not store them, Apple said.
In an open letter titled, Apple's Commitment to Customer Privacy, posted on the companys website, Apple said that from Dec. 1, 2012 to May 31, 2013, the company received from US law enforcement organizations between 4,000 and 5,000 requests for customer data. The requests specified between 9,000 and 10,000 accounts or devices and "came from federal, state and local authorities and included both criminal investigations and national security matters."
Microsoft published similar data last week. Over the past six months, the company received between 6,000 and 7,000 requests for data from 31,000-32,000 accounts.
Facebook said it received requests about 19,000 user accounts in the second half of 2012.