Salafi Muslim leader released on parole in Tajikistan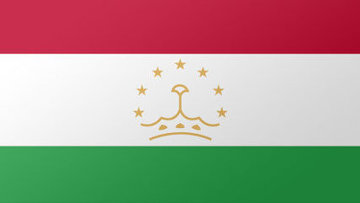 18:04 24/06/2013
DUSHANBE, June 24 (RAPSI) - Sirojiddin Abdurakhmanov, the informal leader of the banned Salafi Muslim religious movement, has been released on parole in Tajikistan, a Justice Ministry official told the media on Monday.
Ilkhom Makhmudov, the deputy head of the ministry's penitentiary department, said Abdurakhmanov was released early for good conduct.
Abdurakhmanov and 40 followers were detained by the police in summer 2009. He was convicted shortly thereafter of instigating religious hatred (Article 189 of the Criminal Code) and sentenced to seven years in prison.
The convict said he did not violate any law but merely preached Islam.
Salafi was named in reference to the Arabic word Salaf ("predecessors" or "ancestors"), the earliest Muslims considered to be examples of Islamic practice.
It is a fundamentalist teaching that emerged in the 14th century in Saudi Arabia that denies any other versions of Islam. The first Salafi preachers came to Tajikistan in 2007. The movement was banned by the Tajik Supreme Court in January 2009.
Tajikistan has banned 12 religious groups, including Al Qaida, the East Turkestan Islamic Movement, Taliban, Muslim Brotherhood, Islamic Movement of Pakistan and Salafi.