Collusion and conspiracy cases to be amnestied - official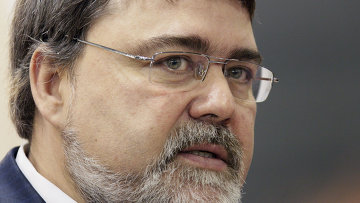 14:44 11/07/2013
MOSCOW, July 11 (RAPSI) - Cartel agreement cases will be amnestied, but this should be considered the last warning from the government, Head of the Federal Antimonopoly Service Igor Artemyev said on Thursday.
The article on precluding, restricting or eliminating market competition calls for up to three years in prison - up to six years with aggravating circumstances - and large fines.
The State Duma on July 2 adopted an economic crimes amnesty initiative, which released individuals convicted and sentenced for economic crimes for the first time, or charged under 27 articles of the Criminal Code related to business activities. The amnesty will be enforced over the next six months and will only apply to crimes committed before July 4 when the directive took effect.
"The police and investigative authorities have opened 11 cases involving economic crimes," Artemyev said at a meeting with President Vladimir Putin. "They involve various industries such as IT, the fishing industry and high technology. The new amnesty will apply to these cases."
"But this is sort of the last warning from the government to all those who are entering into new collusions at auctions, manipulating prices, and are essentially conspiring against Russian consumers, Russian citizens," he emphasized.
To have the amnesty apply to their case, suspects or convicted persons will have to return the property or pay compensation to the victims. The amnesty will also apply to those sentenced to non-custodial punishments and probation.