Over 800 ethnic gang crimes investigated in Moscow in 2013 - official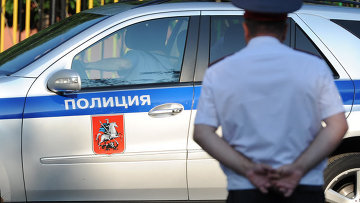 16:04 23/08/2013
MOSCOW, August 23 (RAPSI) - Crimes committed in Moscow by members of gangs organized either abroad or within Russia's own ethnic minority communities have skyrocketed, Moscow Police Chief Anatoly Yakunin announced Friday.
"As of today 805 crimes committed by the ethnic gang leaders have been already investigated. There were 89 such crimes last year," Yakunin said on Friday at a briefing in mayor's office.
The number of members of ethnic gangs sentenced and imprisoned increased by 600 people from last year, he added.
According to Yakunin, 50% of crimes reported in Moscow are committed by non-Muscovites.
Acting Moscow Mayor Sergei Sobyanin said earlier that ethnic related offenses constitute the majority of crimes committed in the city.
In the meantime, migrants in Russia are being subjected to legal checks on a mass scale in Moscow and other regions. It all started with a July 27 incident at an open-air market in Moscow that left a police officer with a broken skull. The beating occurred as police endeavored to arrest a 25-year-old Dagestani native wanted on suspicion of trying to rape an under-aged girl.