Lawyer working for fugitive ex-head of BTA Bank detained in Moscow - report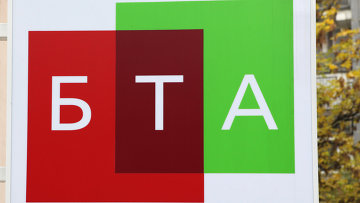 11:10 02/09/2013
MOSCOW, September 2 (RAPSI) - Moscow police detained lawyer Yelena Tischenko, who has been working for Mukhtar Ablyazov, a Kazakh billionaire and former board chairman of BTA Bank, Kommersant daily reported Monday.
According to the newspaper, investigators consider Tischenko is one of the key leaders of the criminal group created by Ablyazov. She was Ablyazov's close confidant and coordinated the legalization of the stolen property in Russia.
As previously reported, surveillance of Tischenko made possible to get on the fugitive banker's track. In August, Russia's Prosecutor General's Office made a request to France to extradite Ablyazov.
Former BTA Bank Chairman of the Board Mukhtar Ablyazov was detained on July 31 near Cannes, France. Kazakhstan, Russia, and Ukraine all seek extradition of the fugitive banker. Kazakhstan and France do not have an extradition treaty and extradition to Russia may be hindered for procedural reasons, so Ukraine remains the prime destination.
Kazakhstan is seeking the extradition of Ablyazov, who fled to the UK after the Kazakh government acquired a stake in BTA in 2009 and the bank came under the control of its sovereign wealth fund Samruk-Kazyna.
Ablyazov was granted political asylum in Britain in 2011.
In 2009, BTA filed a suit on the alleged embezzlement of $6 billion by its former leadership in the London High Court. In May 2011, the court accepted the bank's complaints against former board chairman Mukhtar Ablyazov. In February 2012, it ruled in absentia to detain Ablyazov for 22 months for contempt of court and deprived him of the right to defend his interests.
He maintains that the charges against him are politically motivated.
As previously reported, Ukraine also made a request for Ablyazov's extradition.