Russia's top judge flies home after Ghana crash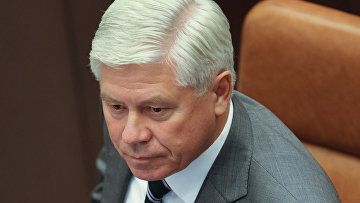 11:24 18/09/2013
MOSCOW, September 18 (RIA Novosti) – A Russian Emergencies Ministry plane carrying Russia's injured Supreme Court chief left Ghana for Moscow on Wednesday, a ministry spokesperson said.
Russia's top judge Vyacheslav Lebedev is in "grave but stable" condition after being injured in a road accident in Ghana earlier this week, ministry spokeswoman Irina Rossius said Wednesday.
She said that Lebedev is receiving all necessary medical assistance on board the Il-76 aircraft. Another person, who was not named, is being flown to Russia with Lebedev, she said.
It was not immediately clear whether she was referring to the security guard who was also injured in the accident.
Lebedev, 70, was reportedly in Ghana to give a speech at the Ghana Bar Association.