Russia requests info about the safety of 26 children adopted by US parents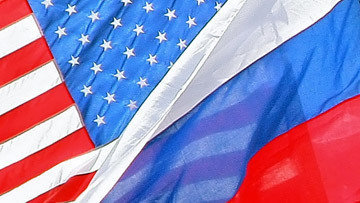 13:30 26/11/2013
MOSCOW, November 26 (RAPSI) – Head of the Russian Investigative Committee Alexander Bastrykin has sent a request to the US Attorney General concerning a journalistic investigation into alleged abuse of Russian adopted children, said committee spokesman Vladimir Markin.
"Alexander Bastrykin has sent an official letter to US Attorney General Eric Holder requesting to look into the alleged violations of the rights of 26 Russian children adopted by US families uncovered during a journalistic investigation conducted by Reuters and NBC," Markin said.
Bastrykin has asked for "the copies of relevant documents to be sent to Russia in view of the pretrial investigation into this information being held by the Investigative Committee."
Reuters reported in early September that at least 26 Russian children were "exchanged" by their US foster families with other adoptive parents via the Internet. An 18-month journalistic investigation revealed that the transfers led to cases of child abuse and neglect.
Markin said the children in question include Anna Barnes (Anna Faizzulina, born 1994), Inga Whatcott (Inga Kurasova, born 1985), Dmitri Stewart, and 23 other Russian children.
Inga was adopted in the late 1990s at the age of 11. According to the media, her new parents, Priscilla and Neal Whatcott, found her too difficult to take care of and after less than a year, turned to the Internet to find her a new home. As a result, Inga was placed with a number of different adoptive families and was repeatedly subjected to sexual abuse.
Journalists claimed that Anna Barnes suffered a similar fate.
In late 2012, the Dima Yakovlev law prohibiting US nationals from adopting Russian children was signed by President Vladimir Putin and came into force in January 2013.
Dima Yakovlev died at the age of 21 months in July 2008 after his adoptive father Michael Harrison left him in a locked car in a parking lot for nine hours. Harrison was acquitted of involuntary manslaughter.