Russia's Central Bank not to warn banks of license revocation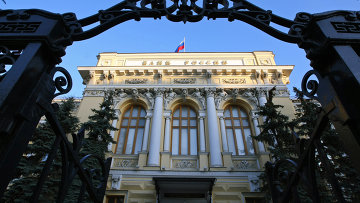 09:51 09/12/2013
VLADIVOSTOK, December 8 (RIA Novosti) – Russia's Central Bank said Sunday it cannot warn banks of a possible license revocation beforehand because there is a risk that some banks would try to move out their assets.
The statement came weeks after the operating license of a major Moscow bank was revoked.
"No one knows who is next. We cannot warn anyone, it would even be wrong; I do not know any country in the world whose Central Bank would warn [banks] of license revocation," Central Bank head Elvira Nabiullina told Russia's Channel One in an interview.
"It is likely that when the bank is warned of license revocation, an unfair owner or managers will start moving out assets paying their close clients while ordinary depositors will get much less," Nabiullina said.
She cited the example of Master Bank, whose license was recently revoked by the Central Bank in its drive against shadow banking, saying the decision to revoke the license "made it possible to keep 11 billion rubles on the bank's accounts."