UK not ready to relax visa formalities with Russia - official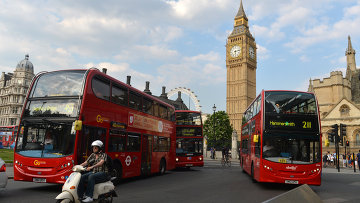 11:00 31/12/2013
MOSCOW, December 31 (RAPSI) - The UK is not ready to go through with stripping visa formalities with Russia, citing among other reasons the Litvinenko case, Russian Deputy Foreign Minister Vladimir Titov told RIA Novosti.
Titov said that UK is taking some steps towards easing the visa procedures with Russia, such as instating priority express-visas for businessmen. "However, it's a technicality, costly and available for a limited circle of Russian citizens," the diplomat added.
Earlier, the UK approved an amendement that required Russian nationals seeking long-term entry visas to pass a tuberculosis test from December 31, 2013.
Alexander Litvinenko, who was 43 years old when he died, worked with the Russia's Federal Security Service, a successor agency to the KGB, but turned a virulent critic of the Kremlin and in 2000 moved from Russia to Britain, where he claimed asylum.
He was poisoned with the toxic radioactive isotope Polonium-210 days after being granted UK citizenship.
British police have identified the suspects for the killing as two Russian citizens, Andrei Lugovoi and Dmitry Kovtun. Both deny responsibility and the Russian government has declined to extradite the men, stating that doing so would be in violation of the country's constitution.