Afghan atheist granted asylum on religious grounds in UK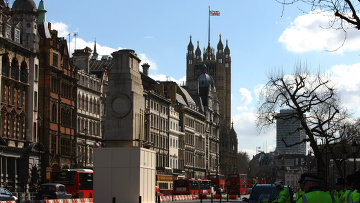 16:00 14/01/2014
MOSCOW, January 13 (RAPSI, Ingrid Burke) – In a case thought to be the first of its kind, an Afghan atheist has been granted asylum on religious grounds in the UK, the Kent Law Clinic announced Tuesday.
The unnamed asylum claimant was described in an application submitted on his behalf by the Kent Law Clinic to the UK Home Office as an Afghan national who initially arrived in the UK in 2007 at the age of 16 after having fled from a conflict that culminated in an attack on his family home.
His initial application for asylum was denied in 2007, but owing to his status as an unaccompanied minor, the claimant was granted discretionary leave to temporarily remain in the UK. He was later granted further discretionary leave after applying for such on human rights grounds.
Representing the claimant, student caseworker Claire Splawn and supervising solicitor Sheona York sought further leave on asylum and human rights grounds.
The application focused on Article 3 of the European Convention on Human Rights (Convention), which prohibits torture and inhuman or degrading treatment or punishment.
According to the application, "He holds no religious beliefs. He was born Muslim, but for some time has [practiced] no religion. Religious belief, practice and observance is central to Islamic culture. The Applicant's lack of religion causes him to live in fear of the prospect of being returned to a country where religion is both prevalent and dominant in society, and where lack of religion, especially a turning away from Islam, is considered to be a serious and even capital offence, both under Islamic law and under the state laws of many Islamic states."
The claimant expressed fear that his life may be at risk if made to return to Afghanistan due to his lack in religious beliefs.
The application asserted that: "the law in Afghanistan is based on and incorporates Islamic law, which condemns severely the conversion from Islam and there is clear evidence that under the penal code punishment can be as extreme as death."
Representatives for the claimant further pointed to a US State Department report, which stated that: "Conversion from Islam is considered apostasy and is punishable by death under some interpretations of Islamic law in the country."
Citing the allegedly minute fraction of atheists in the country, and the likely futility of the claimant's success in relocating internally, the representatives moved for a grant of asylum owing to their client's well-founded fear of persecution, or in the alternative to the risk of serious harm upon his return, under Article 3 of the Convention.
Supervising solicitor Shona York lauded the outcome, saying in a prepared statement: "We are absolutely delighted for our client. We also want to welcome the prompt and positive response of the Home Office. We believe that this is the first time that a person has been granted asylum in this country on the basis of their atheism."