Poetry lover stabs prose aficionado to death in literary dispute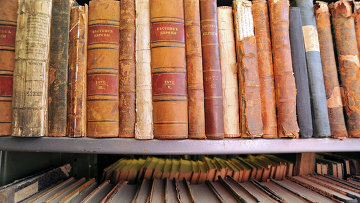 13:18 30/01/2014
YEKATERINBURG, January 30 (RAPSI) - A former teacher in the Sverdlovsk Region of Russia has killed his drinking companion after a dispute on the significance of literary forms, the Investigative Department of the local investigative committee reports Wednesday.
According to the investigation, on January 20, a 53-year-old man was drinking with his 67-year-old friend in the latter's apartment. They began to argue over whether prose or poetry is of greater importance.
The owner of the apartment claimed that prose alone can be considered true literature, while the former teacher fought in support of poetry.
"The literary dispute soon escalated into a brawl. As a result, the 53-year-old poetry zealot stabbed the other man to death. Immediately afterwards, the murderer fled from the crime scene," the report says. The police eventually arrested the man after finding him hiding in a friend's home. The former teacher is facing up to 15 years in prison.
A similar incident occured in southern Russia in September 2013, when a spirited debate about the work of German idealist Immanuel Kant took a violent turn when a man shot his philosophical adversary in the head.