More Russians support adoption ban - poll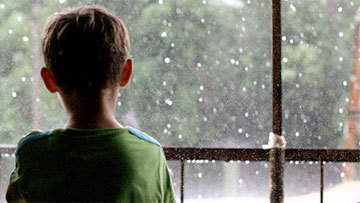 15:49 03/02/2014
MOSCOW, February 3 (RAPSI) – The number of Russians who think that Russian adoptive families provide better care for disabled orphans has gron from 36% to 41%, and the support of the "Dima Yakovlev law" has grown 11%, according to the data collected by independent pollster Levada Center.
The Russian federal government banned adoptions by Americans in late 2012 by passing the so-called Dima Yakovlev law, named after a Russian toddler who died of heatstroke after his American adoptive father left him in a parked car for nine hours in 2008.
The number of repondednts supporting the adoption of sick orphans by foreign families dropped by 5% (from 18% in 2013 to 13% in 2014). Third of Russian citizens propose full ban on adoption by citizens of the U.S. and Western Europe, as opposed to ¼ in 2013. Only 4% support international adoption (8% in 2013).
The number of "Dima Yakovlev law" supporters has grown 11% (from 21% to 32%).
The poll was conducted in January 2014, with participation from 1,600 people in 130 settlements.
Of the roughly 60,000 Russian children adopted by US parents since the collapse of the Soviet Union, at least 20 have died in the care of their adoptive parents. Russian officials suggest many more adopted children have been neglected or abused, but say finding records and documentation to support those claims has been difficult. Critics of the ban, however, say it will deny tens of thousands of children the chance of a normal family life.