Gunman charged with murder after Russian church attack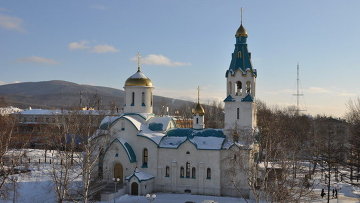 13:39 10/02/2014
MOSCOW, February (RAPSI) – The investigators have officially charged the man who opened fire on the chruch congregation in Russian Far East, the Investigative Committee reported on Monday.
The man was charged with two counts of murder. The incident occurred on Sunday, February 9. An armed man entered the Christ's Resurection Cathedral in Yuzno Sakhalinsk, and opened fire on the crowd. A nun and one of the tempe's visitors died on the scene from the injuries, and six people were taken to the hospital.
The man has not been named, but he has been identified as a local man born in 1989. He was detained at the scene of the shooting. The attacker worked as a guard with a private security company. He has admitted his guilt, regional investigators said Monday.
Regional authorities have said they will pay 2 million rubles ($57,600) in compensation to each of the families of those killed in the attack, and 1 million rubles to those of the injured.