Justice catches up with Russian grant fraudster in Bulgaria - report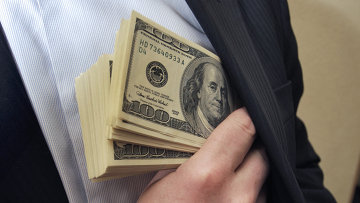 11:45 26/02/2014
MOSCOW, February 26 (RAPSI) - The District Court of Burgas (Bulgaria) issued an arrested warrant for Chelyabinsk businessman Alexander Baranov at the request of the Russian Prosecutor General's Office. Baranov was arrested and charged with fraud involving government subsidies, Kommersant reported Wednesday.
According to the case materials, Baranov stole over 1.1 million rubles from the Economy Ministry of the Russia's Chelyabinsk Region that he had received for the development of an 'innovation project.'
Kommersant reports that in 2012, Baranov was charged with fraud in absentia. The case materials include evidence of illegitimate funds received by his company AltEnergo (a scientific research and development company, according to SPARK, a professional market and company analysis system) that were supposed to subsidize expenses on equipment for an investment project. Investigators have reason to believe, however, that there is no investment project and that the company staff has been forging documents on grants to embezzle the money. It has been revealed that AltEnergo repeatedly received grants for 'innovation projects.'
Press Officer of the District Court of Burgasa (Bulgaria) Kremena Kapralova said, based on the evidence, the crimes committed by Alexander Baranov are punishable by up to ten years in prison. "These are criminal offences in both Russia and Bulgaria, therefore he was arrested in Bulgaria," she stressed.
The court will consider the businessman's extradition to Russia on February 28.