Lawyers negotiate return of Crimean gold collection from Amsterdam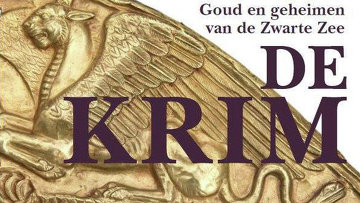 15:46 27/03/2014
MOSCOW, March 27 (RAPSI) - The retrieval of the of Crimean gold collection after an exhibition at a Dutch museum is being discussed by legal advisors of the University of Amsterdam that the museum is part of, a university spokesperson Yasha Lange told RIA Novosti.
The exhibition "The Crimea: Gold and secrets of the Black Sea" opened at the Allard Pierson Museumin Amsterdam in early February. Artifacts from five Crimean museums were displayed at the exhibition, including objects made of gold, a ceremonial helmet and jewels. Last Sunday it was reported that the collection may not make it back to Crimea – for example, if the Netherlands sent the exhibits back to the Ukrainian Ministry of Culture.
"The artifacts will stay in the Netherlands at least until the end of August when the exhibition closes. They will then be returned according to ownership rights. Since the issue is rather complicated, the situation is now being analyzed by the legal advisors of the University of Amsterdam. The Dutch Foreign Minister has also made some recommendations," Lange said.
Earlier on Thursday, Presidential Envoy for international cultural cooperation Mikhail Shvydkoi announced that the Scythian gold from the Crimean museums currently on loan abroad must be returned to Crimea.
Crimea, a largely Russian-speaking republic within Ukraine, was part of Russia until it was given to Ukraine by former Soviet leader Nikita Khrushchev in 1954. President Vladimir Putin said in an official address to federal and regional officials that Khrushchev's decision had been made with clear violations of the constitutional standards at the time.
On March 17, Putin signed an executive order recognizing Crimea as an independent state, following a referendum that saw voters overwhelmingly support secession from Ukraine and reunification with Russia.
On March 18, leaders of the Autonomous Republic of Crimea and the city of Sevastopol and Putin signed a treaty unifying Crimea with Russia.
Crimea moved for independence from Ukraine after having refused to recognize the legitimacy of the new government that came to power following the ouster of President Viktor Yanukovich in February.