London court retains freeze order in Kazakhstan Kagazy fraud case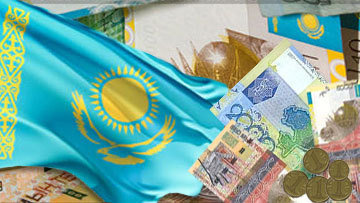 23:57 02/04/2014
MOSCOW, April 2 (RAPSI) – A GBP 72 million global freezing order will remain in place against former Kazakhstan Kagazy director Maksat Arip in connection with the fraud proceedings pending against him in the UK, and the case will be subject to Kazakh law, London's Court of Appeal held Wednesday.
The case centers on accusations that Arip and former co-director Baglan Zhunus defrauded Kazakhstan Kagazy of $150 million, according to a release issued Wednesday by the company.
The statement asserts that the company discovered that funds had been funneled into corporate vehicles connected with the defendants prior to the issuance in August 2013 of a worldwide freezing order against Arip.
In November2013, the Commercial Court dismissed Arip's motion to discharge the freeze, leading to the present appeal.
"We are pleased that the Court of Appeal judges were unanimous in maintaining the freezing order against Mr Arip in the face of his challenge," a Kazakhstan Kagazy spokesperson lauded in the company's statement.
Speaking with RAPSI, a source close to the proceedings noted that Kazakhstan Kagazy likewise suffered a blow in Wednesday's proceedings when the court held that the case will be subject to Kazakh law. On cross-appeal, the source explains that Kazakhstan Kagazy sought to exclude Kazakh law from the case.
An appellate judge stated Wednesday that Arip "accepts before us that there is a good arguable case that he defrauded Kazakhstan Kagazy in the manner alleged by them," according to the company's statement.
The source emphasized the distinction between acknowledging a good arguable case and acknowledging that a case has merit.
Arip stated, "The claims that have been brought against me are patently false, and represent an attempt of the current incompetent Kagazy management team to deflect blame away from their own gross mismanagement of the business over the past few years, for which the Kazakh employees and creditors of the business have paid a heavy price. I look forward to demonstrating that these claims are without foundation."
The company's statement noted that Arip intended to rely on Kazakhstan's three-year statute of limitations.
With reference to the statute of limitations, the source asserted, "on process and on merits, we believe that we will be able to have [the remaining claims pending against Arip] dismissed."
The source added that $40 million has already been knocked off of the freeze order as one of the initial three claims brought by Kazakhstan Kagazy was previously dismissed, and that the company did not challenge the dismissal before the Court of Appeal.