US attempts to muddle investigation of Maxim Kuzmin's death – official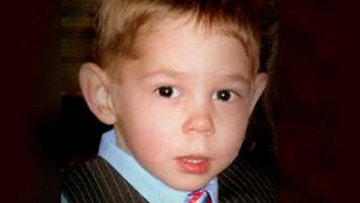 11:18 15/04/2014
MOSCOW, April 15 (RAPSI) - American counterparts of Russian investigators probing into the case of adoptee Maxim Kuzmin's death tried to confuse the investigation, official spokesman for the Russian Investigative Committee Vladimir Markin said.
Maxim Kuzmin died at the age of 3 while playing in the backyard of his Texas (U.S.) home on January 21, 2013.
The Shatto family adopted Maxim Kuzmin and his biological half-brother Kirill Kuzmin from the same orphanage in western Russia. Since the boy's death, his brother has remained with their adoptive parents.
Children's Rights Commissioner Pavel Astakhov announced the death of the boy on February 18, 2013. He tweeted that the child had been given powerful psychotropic substances, and that he was badly beaten before he died in a hospital on January 21, 2013.
On March 1, 2013, Texas authorities announced that there was no criminal intent behind the boy's death, based on the autopsy results. The four doctors who reviewed the results ruled the death accidental.
After that, the Pskov Regional Social Security Department filed a lawsuit against the Shattos to revoke the adoption of Maxim's two-year-old brother, Kirill.
According to Markin, during the investigation, "the foreign colleagues not so much hindered establishing the circumstances of Maxim Kuzmin's death as they tried to prevent any interference from outside and basically attempted to confuse the investigation by producing one ridiculous interpretation of events after another."
Markin noted that since the US investigators did not give any valid reasons for their refusal to cooperate, this behavior cannot be seen as impartial. "Speaking of which, this is not the only such case; most of the time our foreign counterparts see no need to even brief us on case materials. Unfortunately, despite repeated international negotiations at many levels, currently we still have issues with this kind of cooperation," the spokesperson said.
He stressed that the Investigative Committee will require an open and objective investigation of any unlawful acts against any Russian children, without exception and regardless of their place of residence.