Sanctioned Russian bank won't go after Visa, MasterCard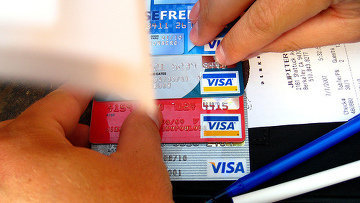 17:16 20/05/2014
MOSCOW, May 20 (RAPSI) - SMP Bank, one of the banks affected by sanctions from the US, does not intend to sue Visa or MasterCard international payment systems at this point although there would be a good chance of winning such a suit, an official representative of the Russian loan organization told RIA Novosti.
Prime Minister Dmitry Medvedev said in an interview with Bloomberg that the blocking of transactions within banks affected by sanctions by Visa and MasterCard is a serious violation and he would sue the companies if he were the lawyer. He believes that under Russian and international law, the actions of the payment system companies are in breach of user agreements – not with banks but with individual customers trusting them with their money.
On April 28, US officials included SMP Bank and its subsidiary, InvestCapitalBank, controlled by Arkady and Boris Rotenberg. The Visa and MasterCard international payment systems stopped processing transactions using cards issued by the two banks.