Navalny's supporters suspected of embezzling mayoral election funds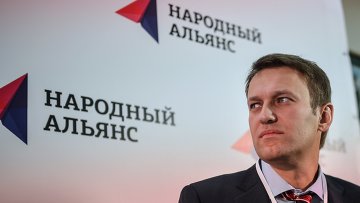 12:22 23/05/2014
MOSCOW, May 23 (RAPSI) – Searches are underway in the residences of lawmaker Konstantin Yankauskas and businessmen Nikolai Lyaskin and Vladimir Ashurkov, who financed Alexei Navalny's campaign during last year's Moscow mayoral election, the Investigative Committee spokesman said.
According to Vladimir Markin, the three men allegedly "violated the approved procedure for financing election campaigns" and are suspected of "large-scale fraud."
If found guilty, the three suspects could be sentenced to 10 years in prison.
The investigators presume that Yankauskas, Lyaskin and Ashurkov, who each transferred 1 million rubles (nearly $30,000) to Navalny's election account, posted an online address "to web users to voluntarily refill their digital wallets, presumably to compensate for the funds that had been transferred to Navalny's account and to support his political activity."
"As a result, over 10 million rubles (over $290,000) has been transferred to these digital wallets. Investigators have cause to believe that Yankauskas, Lyaskin and Ashurkov embezzled these funds," Markin said.
The investigators have asked the fiscal authorities to provide information about the sources of the suspects' income and the disposal of the funds they received for Navalny's election campaign.
This is not the first time that Navalny's supporters have been suspected of embezzling funds. Last year, the Interior Ministry announced that Yankauskas had received 5 million rubles (nearly $146,000) via transfers to the Yandex.Money wallet, of which he embezzled 4 million rubles (over $115,000). The ministry said that Ashurkov embezzled 2.27 million rubles ($66,200) and Lyaskin 790,000 rubles ($23,000).
Alexei Navalny ran for Moscow mayor in 2013, losing to the Kremlin-backed incumbent, but boosting his public exposure through a vigorous grassroots campaign. He gained just over 27% of the vote, well above what initial polls suggested he would get.