Russia considers introducing prisoner monitoring bracelets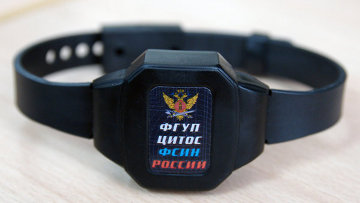 15:30 27/05/2014
MOSCOW, May 27 (RAPSI) – Russia's Federal Penal Service may approve the use of electronic bracelets for inmates who are inclined to escape, the head of a service department, Yelena Zarembinskaya, told journalists on Tuesday.
Electronic bracelets are used to monitor compliance with house arrest rules and for people who are sentenced to alternative punishment outside prison.
The number of people wearing electronic bracelets has been growing in Russia and reached more than 15,000 at the end of 2013. Some were involved in high-profile cases, such as Yevgenia Vasilyeva, former head of the Defense Ministry's property department accused of embezzlement, and opposition leader Alexei Navalny.
There have been several scandals over the alleged purchase of electronic bracelets at overstated prices. According to the Audit Chamber, the government overpaid 1.65 billion rubles (nearly $50 million) for these bracelets in 2010-2011 because of official violations.
The investigators have established that overstated prices were approved by the former head of the Federal Penal Service, Alexander Reimer, and his former deputy, Nikolai Krivolapov. They have not yet been charged with any crime.