Totalitarian sects posing as NGOs threaten international community - official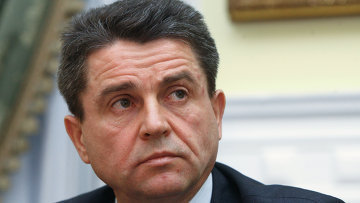 17:39 29/05/2014
MOSCOW, 29 May (RAPSI) – Totalitarian sects posing as NGOs may threaten the international community, said Vladimir Markin, Spokesman for the Investigative Committee of Russia.
In his column, published by the newspaper Izvestia, Vladimir Markin mentioned a news story from the United Kingdom about doctors from The Tavistock And Portman NHS Foundation Trust in North London who plan to inject children aged nine and over with hypothalamic blockers that stunt the development of sexual organs, so that less surgery would be required if a child chooses to change sex after reaching adolescence. This medication has reportedly been tested on 12-14-year-old volunteers during a three-year trial assessing the psychological, social and physical benefits, and the risks involved.
"Actually, these physical or chemical manipulations, especially those involving minors, as well as attempted behavior control, are among the most obvious signs of an unconstructive and totalitarian sect," Markin writes. "These sects have existed in the past, but they primarily parasitized on the values of major religions. And now they parasitize on the prestige of world science, but this does not change who they really are," Markin notes.
According to Markin, totalitarian sects, including The Tavistock And Portman NHS Foundation Trust, pose as NGOs. The Russian Criminal Code stipulates penal sanctions or prison terms of up to four years for establishing an NGO that encroaches on an individuals' personality or on their rights.
"In this age of globalization, such major sectarian organizations, primarily those having access to cutting-edge technology, could threaten any country or nation, and they therefore could fall under the Russian Criminal Code. Otherwise we'll be unable to punish the agents of a sect that involves Russian citizens in this destructive activity," Markin believes.