Russian security services eliminate 130 terrorists, prevent 6 attacks in 2014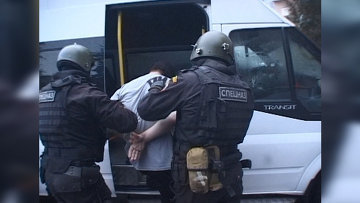 11:37 10/06/2014
MOSCOW, June 10 (RAPSI) – So far this year, the Federal Security Service (FSB) has eliminated 130 terrorists, including 21 group leaders, and prevented six terrorist attacks, FSB Director Alexander Bortnikov said at a meeting of the National Anti-Terrorism Committee on Tuesday.
"As a result of preventive and combat operations, we have eliminated 130 terrorists, including 21 group leaders, and exposed and destroyed over 160 terrorist bases and weapons caches," Bortnikov said. The FSB Director said they had prevented 38 terrorism-related plots, including six terrorist attacks, some of which were planned for the May 9 Victory Day.
Bortnikov recalled that the Right Wing militants, who had been arrested in Crimea, were planning to explode homemade bombs during the May 9 celebrations at the Eternal Flame memorial and at the Lenin monument in Simferopol. "Two homemade bombs with the total yield of about 8 kilograms of TNT were found at their place of residence," he said.
The FSB Director pointed out that the number of terrorism-related crimes was half of what they were in 2013. He added that over the past two years they "exposed and stopped" the operation of 11 groups of international terrorist organizations in Siberia.