Turkish national arrested in Russia on suspicion of terrorism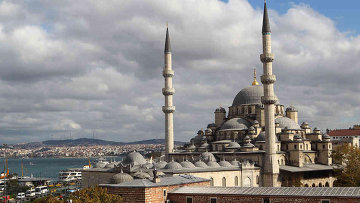 10:55 17/06/2014
VOLGOGRAD, June 17 (RAPSI) – The Volgograd police have arrested a Turkish national who is wanted by Interpol for the alleged financing of terrorism and masterminding terrorist attacks, announced the local department of the Russian Interior Ministry.
"The detainee, a Turkish citizen aged 43, is suspected of organizing, masterminding and providing material and technical assistance to terrorist organizations," the statement reads.
According to the police, the suspect was put on the international wanted list in December 2013. They are now considering the issue of his extradition.
Large terrorist attacks rocked Volgograd last year. In October, a suspected female suicide bomber killed six people in an attack on a bus. On two consecutive days in late December, two blasts killed dozens of people and injured many more in the city's railway station and on a bus near a busy market.
The Volgograd Region is located in the south of European Russia, between the Volga and the Don rivers in their lower reaches. The region has a population of over 2.5 million and common borders with other Russian regions and Kazakhstan.