Alleged Nazi camp guard arrested in US - report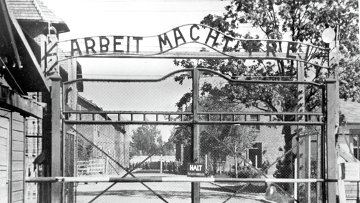 15:53 19/06/2014
MOSCOW, June 19 (RAPSI) - A United States Magistrate Judge on Wednesday issued a detention order for Johann Breyer who is sought by Germany, for his alleged crimes as Waffen-SS guard at Auschwitz concentration camp during World War, Jurist.org writes.
According to the Jurist.org, 89-years-old Breyer was arrested on Tuesday at his home in Philadelphia and remained in detention ever since. Magistrate Judge responsible for Breyer's arrest has also issued a complaint, explaining the reasons for such decision.
Magistrate Judge states that Johann Breyer served in the Waffen-SS as an armed guard at the Auschwitz-Birkenau extermination camp during 1943 through January 1945. As such, Breyer is responsible for participating in the Holocaust. According to the document, there is no doubt that accused Johann Breyer is the same person as Johann Breyer, SS Sturmman (private first class) stationed at Auschwitz II-Birkenau camp. Germany issued an extradition warrant
Breyer himself claims that he we was serving as Nazi camp guard against his will and that he is not responsible for the mass murders, Jurist.org writes, quoting lawyers of the accused.