Russia bans fruit imports from Moldova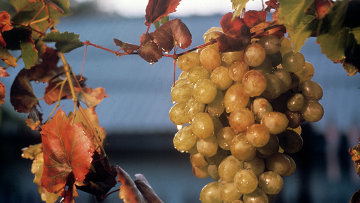 13:39 18/07/2014
MOSCOW, July 18 (RAPSI) – Russia's food safety agency has approved a temporary ban on fruit imports from Moldova, the agency announced on its website.
The ban concerns apples, pears, quinces, apricots, cherries and sour cherries, peaches, nectarines, plums and blackthorn. Individuals have been prohibited from bringing these fruits into Russia in hand luggage.
The decision was made public during talks between the agency's head, Alexei Surinov, with his Moldovan counterpart, Ion Sula.
The Russian food safety agency, Rosselkhoznadzor, warned last week that it could restrict the import of Moldovan apples, plums and apricots over pest contamination. In 2013, Russian experts found a dangerous pest, oriental fruit moth, in 15 consignments of Moldovan apples and plums.
This week, Russia's Economic Development Ministry drafted a government resolution to cancel zero duties on Moldovan products, including wine, meat, vegetables, fruit and grain.
Russia had notified Moldova about possible transition from a free trade regime to a most favored nation regime following the signing of the Moldova-EU Association Agreement.