Ten percent of Bulgarian convicts hide from law enforcement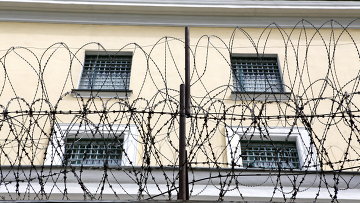 10:42 22/07/2014
MOSCOW, July 22 (RAPSI) – Ten percent of convicts in Bulgaria hide from law enforcement, Sega newspaper wrote on Monday, citing the prosecutor's office.
The prosecutor's office said that about 900 convicts were hiding from law enforcement in 2013 and have been on the Bulgarian and European wanted list since then. According to official data, the total number of convicts in hiding had reached 997 by the end of 2011 and 891 by 2013.
Under Bulgarian law, a copy of the verdict is to be delivered to the prosecutor's office within seven days, which gives criminals time to flee. Bulgarian law does not consider this a crime if the convict appears in the court for the reading of his/her verdict, the newspaper writes.
If the police fail to find the missing convict within a month, the case is forwarded to the Interior Ministry, which puts him/her on the national or European wanted list.
The problem came to light in 2012, when a Bulgarian businessman and his accomplice, who were found guilty of leading a criminal group and were given a prison sentence, disappeared. Another similar case happened in 2013 and concerned a man who was convicted of double murder. He fled and sent prosecutors a video in which he said he was innocent.
These three convicts are on Interpol's wanted list, Sega said.