Student arrested for attacking the online resources of major Russian banks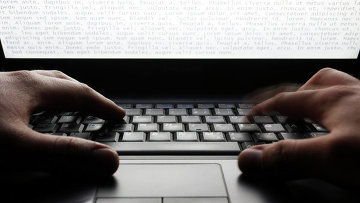 11:19 24/07/2014
MOSCOW, July 24 (RAPSI) - A student from Togliatti (Samara Region) was arrested on suspicion of hacking into the online resources of several major Russian banks, Russian Interior Ministry reported Thursday.
According to the ministry, the arrested 19-year-old Information Security student initiated DDoS-attacks that were carried out by a group of hackers through Twitter.
"Hackers who call themselves Pump Water Reboot organized massive distributed DDoS-attacks on a number of websites including the resources of three major Russian banks, information agency websites, print media, telecommunications companies and even an anti-virus lab," the ministry's statement says.
It is reported that among the victims are not only commercial organizations but also some popular websites and blogs such as Habrahabr, RuTracker, Freelansim and others.
"The attackers tried to extort money to cease an attack and resume the websites' operation. The offenders demanded $1,000 for each case via the personal and official Twitter accounts of their potential victims."
A case was opened on extortion which is punishable by up to seven years in prison. The student pled guilty and was arrested. The status of any accomplices or further arrests was not disclosed.