French prosecutor's office denies rumor of new investigation against Sarkozy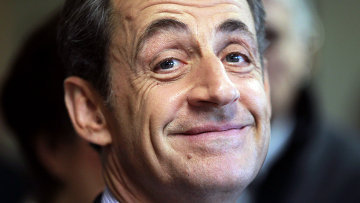 14:35 29/07/2014
PARIS, July 29 (RAPSI) – The Paris prosecutor's office has denied the rumor about a new investigation against ex-President Nicolas Sarkozy, AFP announced on Tuesday.
Le Parisien newspaper previously wrote that the prosecutor's office had initiated a new investigation into alleged financial machinations during Sarkozy's 2007 election campaign, notably false payment documents allegedly used to transfer additional funds from Sarkozy's party, the UMP.
Other allegations against Sarkozy include suspicion that he accepted up to EUR 50 million ($70 million at the time) from the late Libyan dictator, Muammar Gaddafi, for his election campaign. Mediapart, a French online investigative and opinion journal, published documents containing that allegation in 2012.
Sarkozy has been charged with influence-peddling, corruption and benefiting from "the breach of professional secrets." Investigators suspect that Sarkozy used his attorney to acquire secret information during the hearing of the so-called Bettencourt affair in the appeals court.
Sarkozy allegedly exploited the mental frailty of France's richest woman, L'Oreal heiress Liliane Bettencourt, to fund his 2007 election campaign. The Bettencourt affair was dismissed for lack of evidence.
Also, Sarkozy allegedly tried to get Judge Gilbert Azibert promoted to the bench in Monaco in exchange for information about his campaign financing inquiry.