Prime Minister Medvedev orders travel agencies audited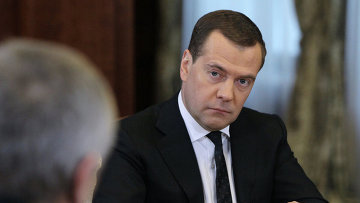 20:23 04/08/2014
MOSCOW, August 4 (RAPSI) - Prime Minister Dmitry Medvedev announced that he ordered an audit of travel companies. The goal is that those that do not have sufficient cash flow will be excluded from the travel agency registry.
In July several travel agencies closed. Neva, a St. Petersburg company, was the first to announce insolvency, followed by Roza Vetrov Mir. Another St. Petersburg travel company, Expo Tour, has also closed shop. Finally, travel agent Labirint ceased operating on August 2.
"It's unacceptable when travel companies take no responsibility for anything and then simply close when they don't have enough customers. And then when insurance issues arise, those involved with it cannot resolve anything at all. I think regular audits are necessary to exclude the incompetent agencies, those without sufficient capital, from the registry," RIA Novosti cited Medvedev.
He said the travel market had collapsed and instructed the government to supervise the situation. "It is the first time anything like this has happened," the prime minister said.
On Monday, the official representative of the Investigative Committee, Vladimir Markin, announced that Russian investigators might initiate a fraud inquiry after auditing the Neva and Labirint travel companies that ceased operations. The closings affected tens of thousands of travelers. As a result, customers who had already paid for their tours could not fly to their destinations or were stuck outside the country, Markin reported.