Kazakhstani customs does not plan to restrict transit of banned good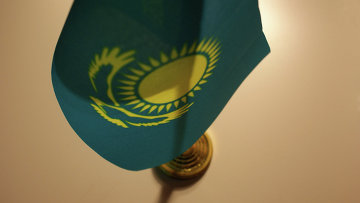 14:24 12/08/2014
ALMATY, August 12 (RAPSI) - The Customs Control Committee of Kazakhstan's Finance Ministry does not intend to take any measures to restrict the transit of products that have been banned by Russia for a year in response to the sanctions by certain foreign countries, the ministry told RIA Novosti.
Russia has banned the import of many agricultural products and food products from several countries for one year in response to sanctions against Russia. The countries include the US, the EU, Canada, Australia and Norway. The ban includes beef, pork, poultry, fruit, vegetables, cheese, dairy, nuts and other products.
Some experts say the banned goods could be reexported through the other two Customs Union countries, Kazakhstan and Belarus.
"The introduction of bans or restrictions that are not stipulated by international conventions or mutual trade regulations with Russia would be a breach of international agreements. Therefore, the ministry is not consulting (with Russia) on this issue," the committee's statement for the agency says.