Russian investigators won't take part in British inquiry into Litvinenko death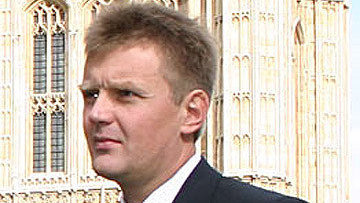 11:38 03/09/2014
MOSCOW, September 3 (RAPSI) - The Russian Investigative Committee will not take part in the public hearings over the death of Alexander Litvinenko, a former Russian Federal Security Service agent, Russia's Foreign Ministry announced on Wednesday.
The Investigative Committee has already informed London of its decision, the statement of the Foreign Ministry reads.
On 22 July, Home Secretary Teresa May announced that British authorities had decided to establish an inquiry to investigate the death of Litvinenko. Robert Owen, a judge of the High Court of Justice, was appointed to chair the inquiry, and public hearings are expected to start in January 2015.
Russia's Investigative Committee have taken part in the investigation and assisted coroner who was conducting the previous inquest into Litvinenko's death. The Committee shared materials which were in its possession with British police and secret services, but they were classified and would be examined once again behind closed doors, according to Russia's Foreign Ministry.
It claims that the hearings won't be public as it is declared by London.
Notably, in April 2013 Russian Foreign Minister Sergey Lavrov voiced concern over the UK's readiness to classify a large part of the case materials.
Litvinenko defected to the UK in 2000. He died in 2006 shortly after meeting with former colleagues Andrei Lugovoi and Dmitry Kovtun in London's Millennium Hotel. It was announced soon afterwards that Litvinenko was poisoned with highly radioactive polonium-210, traces of which was found in his body.
Lugovoi, a Russian businessman-turned-lawmaker, is the main suspect in Litvinenko's death.