Russian internet campaigners urge authorities to outlaw abortion ads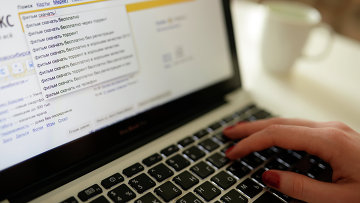 12:40 10/10/2014
MOSCOW, October 10 (RAPSI) – The Safe Internet League, the largest and most representative organization in Russia fighting dangerous web content, will send an appeal to the Prosecutor General's Office next week to investigate online abortion ads on search engines, TASS reported on Friday, citing the league's executive director, Denis Davydov.
"Abortion ads are prohibited in Russia, but search services continue to post them for compensation," Davydov said. The league's complaints mostly concern Google, although the ads can also be found on Yandex.
Davydov says online advertising for the induced termination of pregnancy is not only illegal but also unethical. "We plan to request that the Prosecutor General's Office review the situation and take the appropriate measures," he said.
The Russian president signed a law prohibiting abortion ads on November 25, 2013. The law has added induced abortion to the list of commodities and services that cannot be advertised under the federal law On Advertisement.
The Safe Internet League has accused Google of disregarding the provisions of Russian law on several occasions.