Criminals in Russia to face 12 years in prison for explosives trafficking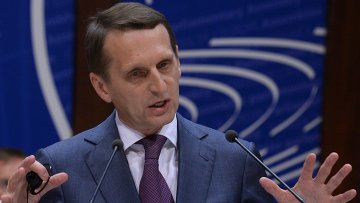 14:48 13/10/2014
MOSCOW, October 13 (RAPSI) – Russia's State Duma, the lower house of parliament, is set to consider a bill in the second reading this week introducing a 12-year prison sentence and a fine of up to 500,000 rubles (over $12,000) for explosives trafficking by a criminal group, Interfax reported on Monday, citing chairman of the State Duma Sergei Naryshkin.
Trafficking in firearms, ammunition, and explosives is a major problem and a threat to the security of the country, according to Naryshkin.
Members of criminal groups charged with explosives trafficking currently face up to 8 years in prison.
The bill, which was introduced by the government, also bans mass media from publishing the information on homemade bombs and explosives. Individuals face a fine of up to 5,000 rubles (about $120), while businesses may be fined up to 1 million rubles (about $25,000) under the bill.