Alleged Russian hacker settles conflict with US prison authorities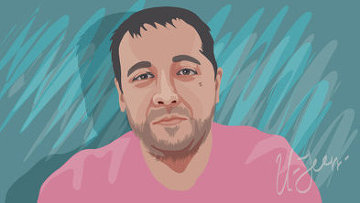 15:35 17/10/2014
MOSCOW, October 17 (RAPSI) – Lawyers for accused Russian hacker Roman Seleznev have reached an agreement with authorities of the Federal Detention Center (FDC) Seatac where he is being held over mistreatment allegations, according to the court documents RAPSI obtained on Friday.
Anna Goykhman, the managing partner at the Law Office of Anna Goykhman LLC, claimed that authorities of the detention center disrupted her communication with Seleznev. Despite her request to meet with Selznev in the regular visiting room, she was allegedly taken to the special housing unit where she only could communicate with her client through the telephone. She also claimed that a letter placed in the mail to be given to Seleznev arrived to him already opened although it was attorney-client confidential mail.
Due to these allegations the court directed last week the authorities and the defense to work together toward an agreement that would address Seleznev's concerns regarding access to counsel and the security concerns of the authorities.
The parties notified the court that the issue regarding legal visits has been resolved.
"Defendant will be permitted to visit with counsel in the general population visiting area, which permits contact visits between the visitor and the inmate. Counsel will be subject to enhanced screening before the legal visits, and the defendant will be subject to enhanced screening after the legal visits" the joint submission filed with the court reads.
An arrest warrant for Seleznev, 30, was issued by the US District Court for the Western District of Washington in 2011.
The 40-count indictment alleges that Seleznev, aka "Track2," was involved in the theft and sale of more than 2 million credit card numbers.
The indictment charges Seleznev with 11 counts of wire fraud, nine counts of intentional damage to a protected computer, nine counts of obtaining information from a protected computer, nine counts of possession of 15 or more unauthorized access devices and two counts of aggravated identity theft.
According to court documents, between October 2009 and October 2013, Seleznev allegedly hacked into retail point of sale systems and installed malicious software to steal credit card numbers from various businesses. He allegedly created and operated the infrastructure to facilitate the theft and sale of credit card data, used servers located all over the world to facilitate his operation, and sold stolen credit card data on the internet.
Seleznev is also charged in a separate indictment in the District of Nevada with participating in a racketeer influenced corrupt organization (RICO) and conspiracy to engage in a racketeer influenced corrupt organization, as well as two counts of possession of 15 or more counterfeit and unauthorized access devices.
He is currently scheduled for trial on November 3.