Death of Total CEO: experts recover flight data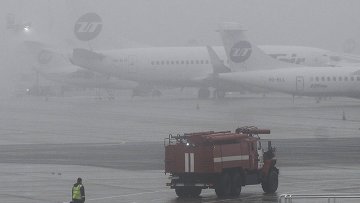 14:08 22/10/2014
MOSCOW, October 22 (RAPSI) – A commission that is investigating a crash at Moscow's Vnukovo airport, in which the CEO of the French oil company Total, Christophe de Margerie, died, has started recovering data from the plane's black box recorders, Sergei Zaiko, deputy head of the Interstate Aviation Committee, said on Wednesday.
De Margerie's Falcon-50 plane crashed shortly before midnight local time, or 8 p.m. GMT, on Monday. Four people died including the Total CEO.
The plane collided with a snow removal vehicle. Preliminary reports indicated that the driver of the vehicle was intoxicated, which was later contested by the driver's attorney. Reports also say visibility at the airport was at 350 meters.
The case is being investigated under an article on the violation of safety rules during the movement of aircraft that resulted in the death of more than one person.
"The recovered data will be used to identify the crew's conversation and individual voices. The recovered parametric information will be forwarded to engineers for examination," Zaiko said. He added that the Falcon-50 had modern and well-protected flight recorders, "which explains the speed with which we are recovering data."
Total is one of the world's leading oil and gas companies, operating in more than 50 countries. De Margerie, 63, had been its CEO since 2007.