Russians refrain from going abroad amid sanctions - report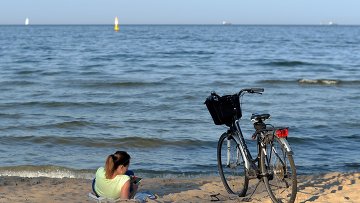 12:42 27/10/2014
MOSCOW, October 27 (RAPSI) – Employees of Russian state-owned companies affected by Western sanctions are wary of traveling abroad, Kommersant newspaper writes on Monday, citing reports of travel agencies.
The staff of companies whose senior managers have been added to the sanctions list also refuse to go abroad for holidays. For example, Russian Railways (RZD) employees across Russia are cancelling their foreign tours. RZD CEO Vladimir Yakunin is on the sanctions list.
Later, RZD issued an official statement to the Interfax agency, that no travel restrictions for employees were implemented.
The newspaper's sources said there are no direct instructions warning against foreign travel, but the employees are declining to go abroad so as "not to antagonize their managers who are on the sanctions list." Sources at some state-owned companies said unofficial recommendations have been issued against visiting "unfriendly countries."
In mid-April, the Russian Foreign Ministry recommended that Russians refrain from visiting the United States and countries that have mutual extradition agreements with it. Soon afterward, the employees of security and law-enforcement agencies were openly prohibited from travelling abroad, the newspaper writes. The ban was later expanded to the Federal Guard Service, the Emergencies Ministry and the Federal Drug Control Service.
Previously, rumors about unofficial bans and recommendations against foreign travel have been refuted by the agencies concerned, which claimed that the public sector staff and the employees of state-owned companies chose to spend their holidays in Russia.