Russian Central Bank announces action following panic buying of foreign currency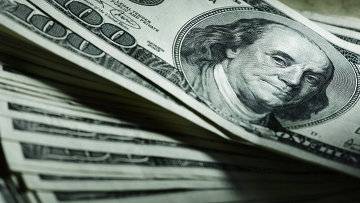 14:23 10/11/2014
MOSCOW, November 10 (RAPSI) - The head of Russian Central Bank Elvira Nabiullina has announced on Monday that national currency will be allowed to float freely after it dived to record lows.
In the past few days the foreign currency market experienced tension, mainly due to high speculative demand, Nabiullina said.
The ruble's decline over these days, as well as excessive fluctuation during certain days, has nothing to do with the impact of fundamental economic factors. As a result, the ruble's exchange rate fell below the equilibrium level that is subject to objective factors.
Therefore, the Central Bank made several decisions, including "to stop regular currency intervention or sale of $350 million daily if ruble's exchange rate is below the level determined by regulations," Nabiullina said in an interview with Rossiya-24.
"The Central Bank will be operating in the foreign currency market at any time and in the scope required to reduce speculative demand," she added.
Also, according to Nabiullina, the Central Bank will temporarily restrict provision of liquidity in rubles to banks that is used not only for financing the economy but also for currency market trading.