Russian Prosecutor General's Office to put ISIL on terrorism list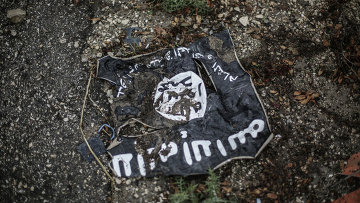 12:42 12/11/2014
MOSCOW, November 12 (RAPSI) – Russia's Prosecutor General's Office has filed a motion to recognize the Islamic State (aka ISIS) and the al-Nusra Front as terrorist organizations, according to the Supreme Court's statement released on Wednesday.
The IS has been fighting the Syrian government since 2012, and spilled to northern and western Iraq in June 2014. They were joined by Iraqi sunnis, Hussein's soldiers and smaller terror cells. In late June, IS declared the establishment of the eponymous Islamic State on the controlled territories – from Aleppo in northern Syri, to Diyala province in Iraq.
The group came in the focus of global attention after the release of a gruesome video on the internet, where its militant apparently beheads American journalist James Foley.