Russian army denies iPhone ban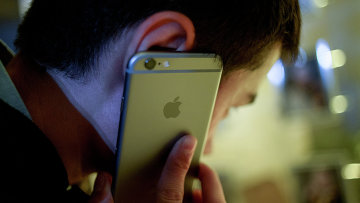 11:17 24/11/2014
MOSCOW, November 24 (RAPSI) – Russian military did not issue a ban on use of iPhone devices for its servicemen, official spokesman for the Defense Ministry major general Igor Konashenkov told RIA Novosti on Monday.
Several media outlets earlier reported, citing Defense Ministry hotline, that conscripted servicemen were allowed personal communication devices, excluding any Apple Inc. products. The reason given was iPhone's susceptibility to cyber espionage. In particular, The Izvestia daily report alleged that while a serviceman is in use of the phone, the camera continues to work and convey information on where he is and what he is doing.
"Russian Federation armed forces have no bans on the use of mobile phones or the products of a certain manufacturer," Konashenkov added. According to the major general, capabilities of modern smartphones of any designated maker are "practically identical".
Active restrictions on mobile communication devices can be imposed for reasons of security involving their general use, without consideration for brand names or certain models, military spokesman added.