Russian MP asks for criminal probe into jet engine supply deal with Ukraine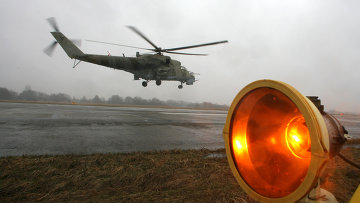 10:41 25/11/2014
MOSCOW, November 25 (RAPSI) – Liberal Democratic Party lawmaker Roman Khudyakov has filed a request with the Prosecutor General's Office and the Federal Security Service (FSB) to probe AviaSnabServis company over a 40-million-rubles (about $1 million) deal with the Ukrainian Defense Ministry, Izvestia newspaper reported on Tuesday.
AviaSnabServis provide engine parts for military helicopters under the deal, according to Izvestia.
"After it was reported that Russian-owned AviaSnabServis supplies parts for Ukrainian military helicopters, I decided to send a request to the Prosecutor General's Office and FSB," Khudyakov said. "Actually, they are helping Kiev's military operations against Donbas. Peaceful cities are shelled and people die every day. Thousands have already died."
In June 2014, President Petro Poroshenko banned military technical cooperation with Russia, which Kiev blames for the military conflict in Donbas. Several Western countries introduced sanctions against Russia, in particular its defense companies.
Kiev launched a military operation in mid-April to suppress the anti-Maidan movement in eastern Ukraine, which refused to recognize the legitimacy of the February coup in Kiev. According to recent UN data, 4,300 civilians have died and nearly 10,000 have been wounded in the conflict.