Japan expands sanctions against Russia over Ukrainian turmoil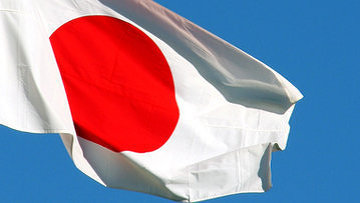 12:32 09/12/2014
MOSCOW, December 9 (RAPSI) – Japanese government has expanded the sanctions against Russia by adding another 26 individuals and 14 entities, allegedly involved in the elections in the self-proclaimed People's Republics in Eastern Ukraine, to the sanctions list, Interfax reports on Tuesday.
Assets of blacklisted individuals and entities will be seized, if discovered in Japan. In addition, visa restrictions will be imposed against blacklisted individuals.
In March, Japan has already suspended negotiations over relaxing the visa procedures with Russia, as a measure to influence Russia on its position over the Ukrainian conflict. In addition, economic investment, space cooperation and military deterrence negotiations were ceased as well.
In April, Japan adopted auxillary sanctions against Russia, by creating a visa blacklist comprised of 23 names. In August, Japan joined the batch of sanctions adopted by the U.S. and EU. The blacklist was expanded with 40 additional names of individuals that were, in Japan's opinion, involved in the "destabilizing the situation in Ukraine". The names were not disclosed.
The previous batch of sanctions introduced by Japan in September, curbed the distribution of Russian banks' bonds, mirroring the U.S. restrictions, - including Sberbank, VEB, VTB, Rosselkhozbank and Gazprombank.
So far, Japan's sanctions have been the softest compared to the measures of other G7 countries. Since the escalation in Ukraine, Japan has been balancing between the need to somehow maintain relations and sanctions of the G7 members against Russia and the unwillingness to damage relations with Russia that have seen improvement over the past year.