Russian lawmaker Voronenkov suspected of taking part in corporate raid - report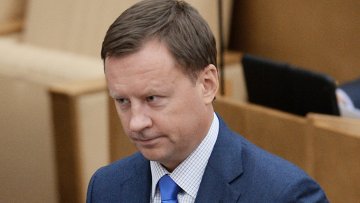 13:52 11/12/2014
MOSCOW, December 11 (RAPSI) - Investigators suspect Denis Voronenkov, lawmaker from the Communist Party and member of the State Duma Security and Anti-corruption Committee, of being involved in a corporate raid, Kommersant newspaper reported on Thursday.
The case against Voronenkov was reportedly submitted to Alexander Bastrykin, head of the Investigative Committee. Upon consideration, he may forward the case to the Prosecutor General's Office which may file a request with the State Duma seeking to strip Voronenkov of his immunity, according to Kommersant.
Investigators claim that the lawmaker was involved in a raid aimed at seizing a two-story building in central Moscow in 2011 owned by Otari Kobakhidze, founder of OOO Toma. The allegations are reportedly based on the testimony of a group of people who had been convicted and sentenced in the case.
After Kobakhidze delegated full control of the company to its CEO Marina Vladimirskaya, she took advantage of the situation, according to Kommersant. She reportedly decided with her acquaintance, a retired police officer, Vyacheslav Polozkov, to alter the registration documents and sell the building valued at $5 million. Voronenkov was reportedly offered to take part in the corporate raid. He arranged the deal for $2 million, according to Kommersant.
Kobakhidze turned to court and managed to regain control of the company and the building. Those involved in the raid pleaded guilty, agreed to cooperate with investigators and testified against Voronenkov.