Moscow refinery fined 100,000 rubles for environmental damage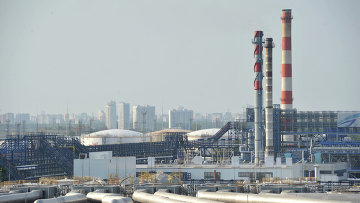 13:49 31/12/2014
MOSCOW, December 31 (RAPSI) – An oil refinery in Moscow controlled by oil producer Gazprom Neft fined 100,000 rubles (about $1,700) for environmental damage, Interfax reported on Wednesday, citing prosecutor Marat Duraev.
General director of the refinery fined 5,000 rubles for environmental safety violation.
A probe was launched after a powerful smell enveloped several Moscow districts in early November. Residents were urged by the emergencies ministry to stay indoors.
The environmental watchdog, Rosprirodnadzor, reported that the air near the refinery was contaminated with a colorless liquid used mainly to produce phenol and acetone.
Gazprom Neft then denied the allegations.
The probe showed that the Moscow refinery should be held liable for unauthorized toxic emissions, according to the prosecutor. The case was submitted to the watchdog which ordered to fine the refinery and its general director.