Over 900 extremist websites blocked in 2014 in Russia - official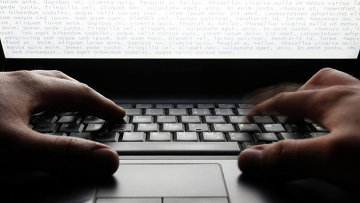 13:44 12/01/2015
MOSCOW, January 12 (RAPSI) - Over 900 websites with extremist content were blocked in 2014 at prosecutors' requests, Russian Prosecutor General Yury Chaika announced Monday at a meeting held to mark Prosecutor General's Office Workers' Day.
Chaika spoke about the prosecutors' efforts to combat the online advocacy of radicalism. He said that over the past year more than 900 extremist websites were blocked at the request of the communications regulator, Roskomnadzor.
The amendments to the law On Information, Information Technology and Information Protection and other related laws, informally referred to as the law on bloggers, became effective on August 1.
The law requires individuals whose blog attracts a daily readership of more than 3,000 to take on the full responsibilities of mass media outlets and to register with Roskomnadzor, which will notify users of their obligation to comply with the provisions of the law on the media.
The law obliges the owners of the specified personal websites and social networking pages to confirm the reliability of information, to act in accordance with election campaign rules (election silence, a ban on publishing poll results in the last five days before voting day), not to publish extremist materials and private information about other people, and to indicate age limits for users.