Over 30 arrested on mafia related charges in Italy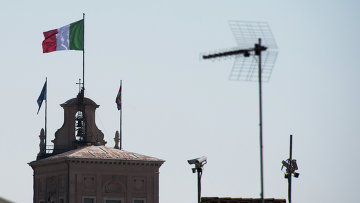 14:11 20/01/2015
MOSCOW, January 20 (RAPSI) - Italian police have arrested 31 people in Rome on suspicion of links with the 'Ndrangheta mafia-style organization based in Calabria. Firearms and about 600 kg of cocaine and hashish were confiscated, RIA Novosti reports on Tuesday citing local media.
Over 450 police and Financial Guard officers are conducting searches across the country as part of a large-scale operation coordinated by the deputy prosecutor in the Rome counter-mafia department, Michele Prestipino.
Aside from the arrests and the confiscated weapons and drugs, the operation uncovered the so-called San Luca Code, a book that describes the arcane rites required for joining the 'Ndrangheta. The book consists of a series of encrypted documents, according to La Repubblica.
Last December, the Italian police arrested 61 people with suspected ties to the 'Ndrangheta in the province of Perugia, in Umbria and other Italian cities. The confiscated property was worth 30 million euros. Besides links with the mafia, the arrested were charged with corruption, extortion, fraud, illegal transfer of property, false bankruptcy with aggravating circumstances, drug trafficking and prostitution management.