Tennis player Safin suspected of multimillion tax evasion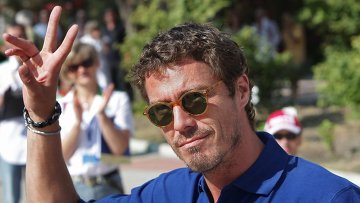 14:35 10/02/2015
MOSCOW, February 10 (RAPSI) – Former world number one tennis player Marat Safin is suspected of evading taxes on $4.87 million, which he kept at HSBC several years ago, according to information made public by the International Consortium of Investigative Journalists (ICIJ), R-Sport newswire reports on Tuesday.
An ICIJ statement released on Monday says that the Geneva branch of HSBC, one of the world's biggest banks, kept secret accounts of criminals, including drug and arms dealers, and also helped its clients evade taxes.
The client list included royalty, politicians, corporate executives, soccer and tennis professionals, rock stars, Hollywood actors, wealthy families, arms dealers, people linked to former dictators and traffickers in blood diamonds, and several individuals on the current US sanctions list, the ICIJ said.
According to the media, Safin held account # 44344 DS at the bank, which actually comprised three accounts where he kept $4.87 million in 2006-2007. Safin reportedly opened the account in 2005.