Man who allegedly created IS web page arrested in Moscow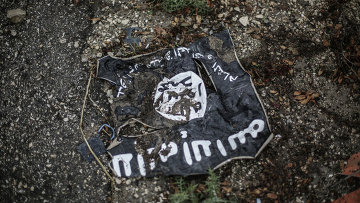 11:07 25/02/2015
MOSCOW, February 25 (RAPSI) - A man has been arrested in Moscow for allegedly starting a web page on behalf of the Islamic State, an organization banned by the Russian Supreme Court as terrorist, TASS reports Wednesday citing law enforcement sources.
The man allegedly created a web page on behalf of Islamic State militants where he posted extremist video clips to promote IS activity and ideology. Law enforcement agencies reported that the suspect was arrested on the grounds of promoting terrorist activity and glorifying terrorism.
Russia's Supreme Court ruled on December 29, 2014, that the Islamic State be added to the terrorism blacklist. Thus, the activity of this organization is officially outlawed in Russia.
The vast expansion of the IS, that has taken control of significant parts of Iraq and Syria, became a major global threat in 2014. The CIA estimates that the group includes some 30,000 militants. The IS declared caliphate in the conquered territories and seeks to expand its borders.
There is no single front to fight the IS. The government forces of Syria and Iraq are confronting the IS as well as an international coalition led by the US (limited to air strikes so far) and Iraqi and Syrian Kurds. The military conflict has killed thousands of civilians and has forced hundreds of thousands from their homes. Several thousands have been taken hostage by the IS.